Inland Empire Region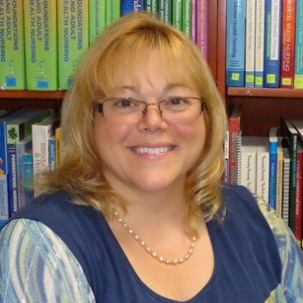 Wendy Deras, MS, RN, CNE
Regional Director
Wendy received her Associate of Science/Registered Nursing degree from Edison State Community College (Ohio), her Bachelors of Arts degree from Franklin University (Ohio), her Master's Degree in Nursing Education from Wright State University (Ohio) and her Clinical Nurse Specialist in Psychiatric Mental Health Nursing from Duquesne University (Pennsylvania). She is also a Certified Dementia Practitioner (CDP) and a trainer for the CDP certification course.
Her professional nursing experiences include medical-surgical, long-term care, telemetry, pediatrics, emergency room, home health, house supervision, and clinical education. For over 25 years she has worked both as a practicing nurse as well as faculty and/or management in healthcare.
After moving to California as a travel nurse in 2002, Wendy worked for the Community Colleges as faculty and Coordinator- Director of programs and on the non-credit and contract education unit training incumbent workers in the Inland Empire. This led to developing a non-profit workforce training center dedicated to healthcare workforce development and training. Currently, Wendy is the Inland Empire Regional Director for the Health Workforce Initiative.
Hosted by College of the Desert.
---