San Diego/Imperial Region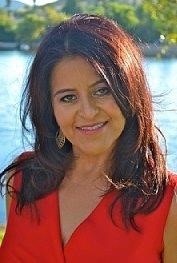 Connie Lafuente
Regional Director
Connie is a bilingual and bicultural health professional with over 20 years of experience in healthcare in nonprofit fields. Connie received her Associates Degree from Grossmont College (San Diego), then transfer to San Diego State University where she received her Bachelors of Science degree in Business Administration-Marketing, and her Master's in Public Health.
Her extensive experience includes: leading the development and implementation of community programming to transform health outcomes of diverse populations; building and sustaining multiple coalitions with multi-sectoral groups; creating opportunities for workforce development for health professionals and community health workers, and advocating for critical public health issues. Before joining the California Community Colleges, Connie worked at Project Concern International (PCI) as a Director of Programs managing three programs funded by the Centers for Disease Control and Prevention (CDC) REACH, California Endowment, and Alzheimer's Association. These programs offered: training to increase capacity on chronic disease prevention, leadership skills and career paths to San Diego City College.
Connie was instrumental in the development of the Community Health Worker Certificate of Achievement and Certificate of Performance at San Diego City College. Before joining PCI, Connie worked at the California Department of Public Health–Office of Binational Border Health, and the U.S. – Mexico Border Health Commission.
Hosted By Grossmont College
---