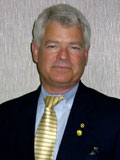 R. Michael Hutchinson, MHA, CCHP, FACHE
Michael is the Regional Health Care Executive for Region II (Fresno), of the California Correctional Health Care Services.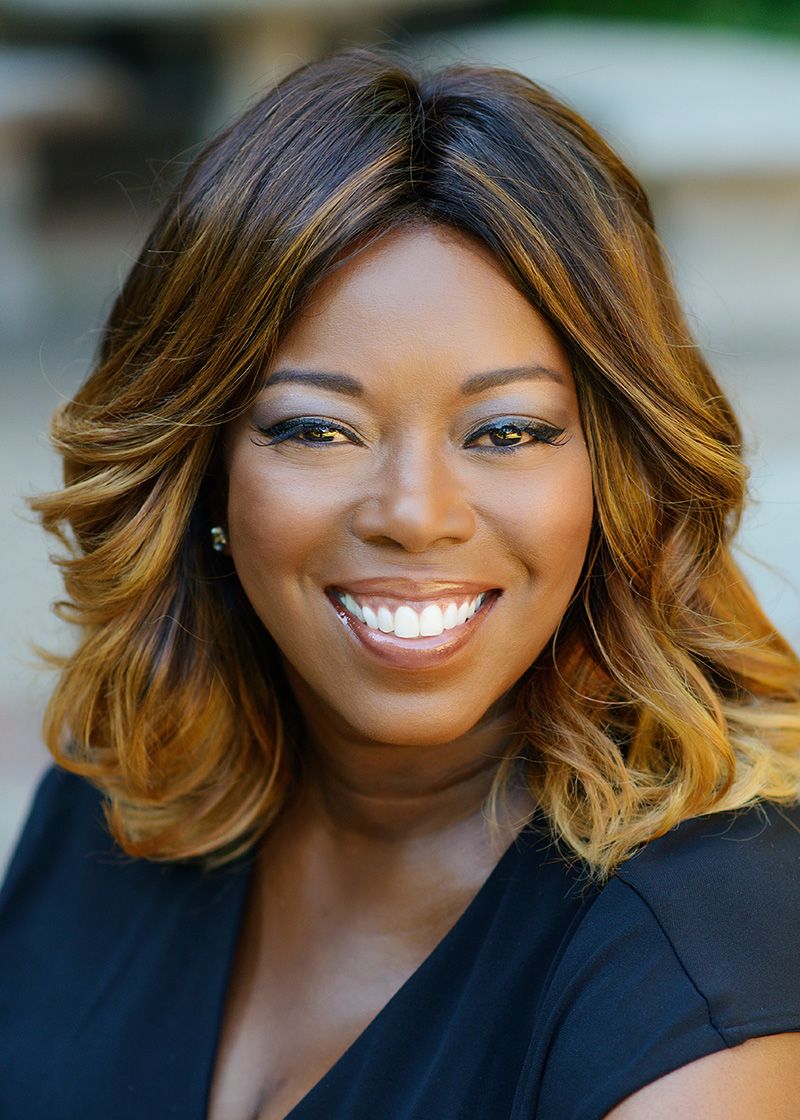 Anette Smith-Dohring
Anette Smith-Dohring is the Manager for Workforce Development for Sutter Health Sacramento Sierra Region, a complete network of health services, including health education and disease prevention services, primary care and specialty physicians, outpatient services, occupational health, home health, mental health services, and six acute care hospitals. We strive to provide access to primary care physicians and specialty services in each of our communities, and have a network of over 1,000 physicians locally and over 12,000 employees. Sutter Health Sacramento Sierra Region is a part of Sutter Health, a not-for-profit integrated health care system that has provided care to families throughout Northern California for more than 75 years.

Ms. Smith-Dohring is responsible for forecasting workforce requirements to meet the needs of the rapidly growing communities we serve. Often, the forecast leads to the development and implementation of training programs, in partnership with area colleges, for new and existing employees to meet the requirements. She has participated in several national and state workforce development forums and was instrumental in several research projects. These projects include: two with the Voluntary Hospitals of America (VHA) resulting in Welfare-to-Work, Strategies for Health care Work Force Development and Community-Wide Career Ladders for the Health Care Sector. Another project was with the California Employment Development Department Labor Market Information Division, which resulted in the recent publication Healthcare Careers. In addition, Ms. Smith-Dohring is a member of the California Community College's Health Workforce Initiative, the California Hospital Association Healthcare Workforce Coalition, the Sacramento Workforce Investment Board (Sacramento, Works, Inc.), and participated as a member of the California Community College Strategic Planning Committee. She has a degree in business management and several years of diverse experience including sales, marketing, human resources, recruitment and workforce development.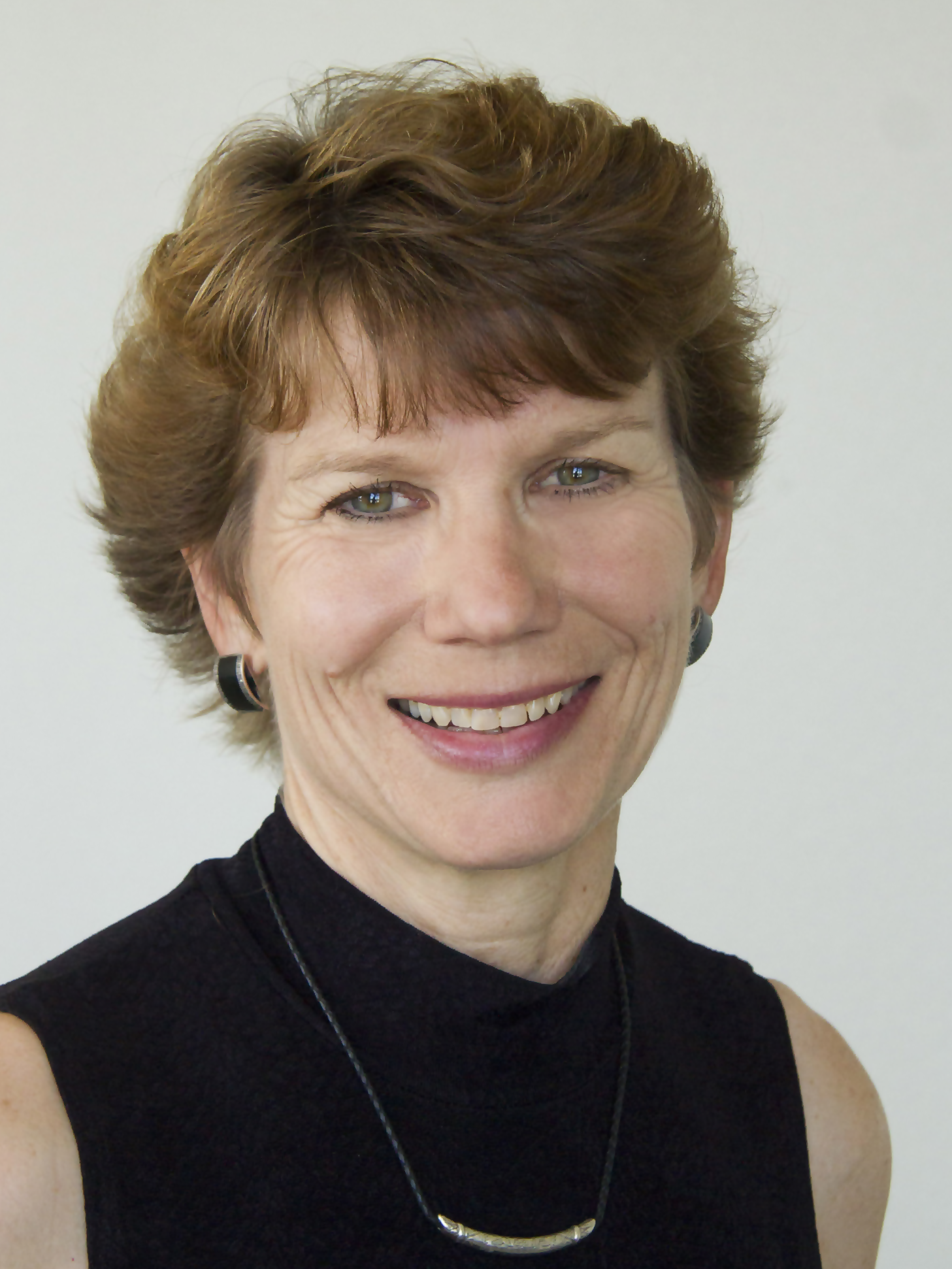 Linda L. Zorn, RD, MA
Linda L. Zorn, RD, MA is the statewide initiative director for the Health Workforce Initiative - one of the ten initiatives of the Economic and Workforce Development program, California Community College Chancellor's Office (CCCCO). Linda is also the co-chair of the North Far North Regional Consortia which includes 15 community college in the north state. She is currently serving as the assistant director for the Western Region Community College Health IT Workforce Training Program. Linda has a Master of Arts degree in Organizational Development and Communications from Marquette University, and a Bachelor of Science degree in Dietetics and Food Service Administration from the University of Wisconsin-Stout.
Association Committee Members
Cindy Beck
Educational Consultant, California Department of Education
Cathy Martin
Vice President, Workforce, California Hospital Association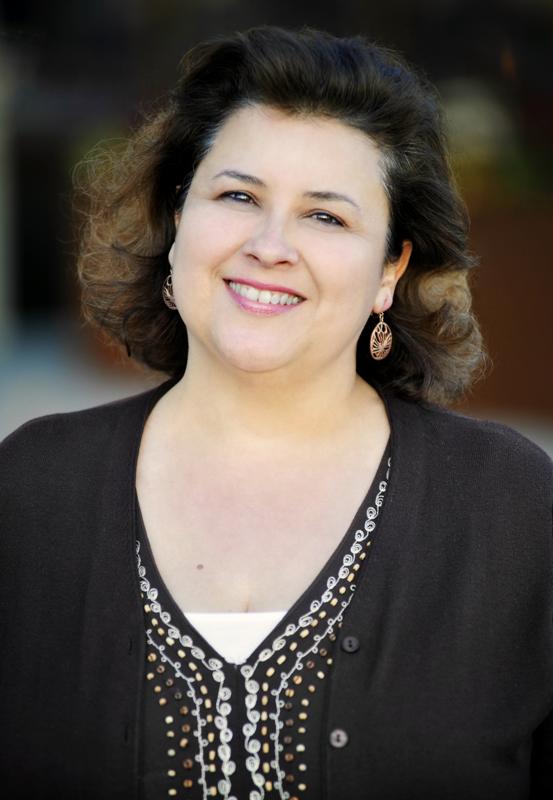 Kimberly Mayer
Kimberly Mayer joined the California Institute for Mental Health (CiMH) in 2008 as project manager for the Greater Bay Area Mental Health & Education Workforce Collaborative, focused on workforce development in the public mental health sector. Prior to joining CiMH she served in several management positions with Contra Costa County Health Services, where she developed and implemented new programs and services in the Alcohol & Other Drug Services and Mental Health Divisions of the department. From 2004 to 2008 she was the Project Manager for the Mental Health Services Act (Prop 63), leading planning and implementation for new projects and strategies throughout Contra Costa County including treatment services, supportive housing and workforce development. Prior to her work for Contra Costa County she managed a grant writing consulting firm, working with municipalities nationwide. Kimberly has a background in nonprofit and for-profit management, and has worked in and consulted to several human service organizations. She received her bachelors degree from the University of California at Berkeley and masters degree in Social Work from Columbia University.
Education Committee Members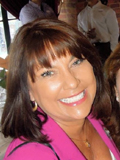 Diane Garcia
Ms. Garcia has been a full-time instructor and Clinical Coordinator for the Diagnostic Medical Imaging Program at City College of San Francisco (CCSF) since 1997 and adjunct faculty for Santa Rosa JC (SRJC) since 2013. She became a Radiographer in 1979 after graduating from CCSF's Diagnostic Medical Imaging program and subsequently achieved a BS in Health Sciences with an emphasis on Healthcare Administration, and an MS in Health Sciences with an emphasis on Health Education.

Over the years, Ms. Garcia has gained extensive and diverse clinical experience, having worked in various hospitals as a general radiographer, Computed Tomography (CT) technologist, and clinical applications specialist for CT. She is also an expert witness for legal cases involving radiographers and is well versed in operative, traumatic, and pediatric radiography along with fluoroscopy and CT.

Diane has served as President of the Radiology Educators of California (RTEC) and has been on the Board of Directors of the California Society of Radiologic Technologists (CSRT), holding many positions including Vice President since 1997. Diane has served as an advisor to the State Chancellor's Health Workforce Initiative representing Radiologic Technology for the State of California since 2006. Her professional memberships include the American Society of Radiologic Technologists (ASRT) where she has attended the ASRT's educational leadership academy, won several scholarships and lobbied Congress on behalf of the Consistency, Accuracy, Responsibility and Excellence in Medical Imaging and Radiation Therapy (C.A.R.E.) bill.

Diane's interests revolve around radiology ethics and radiation protection for the patients in California and nationally.
Employer Committee Members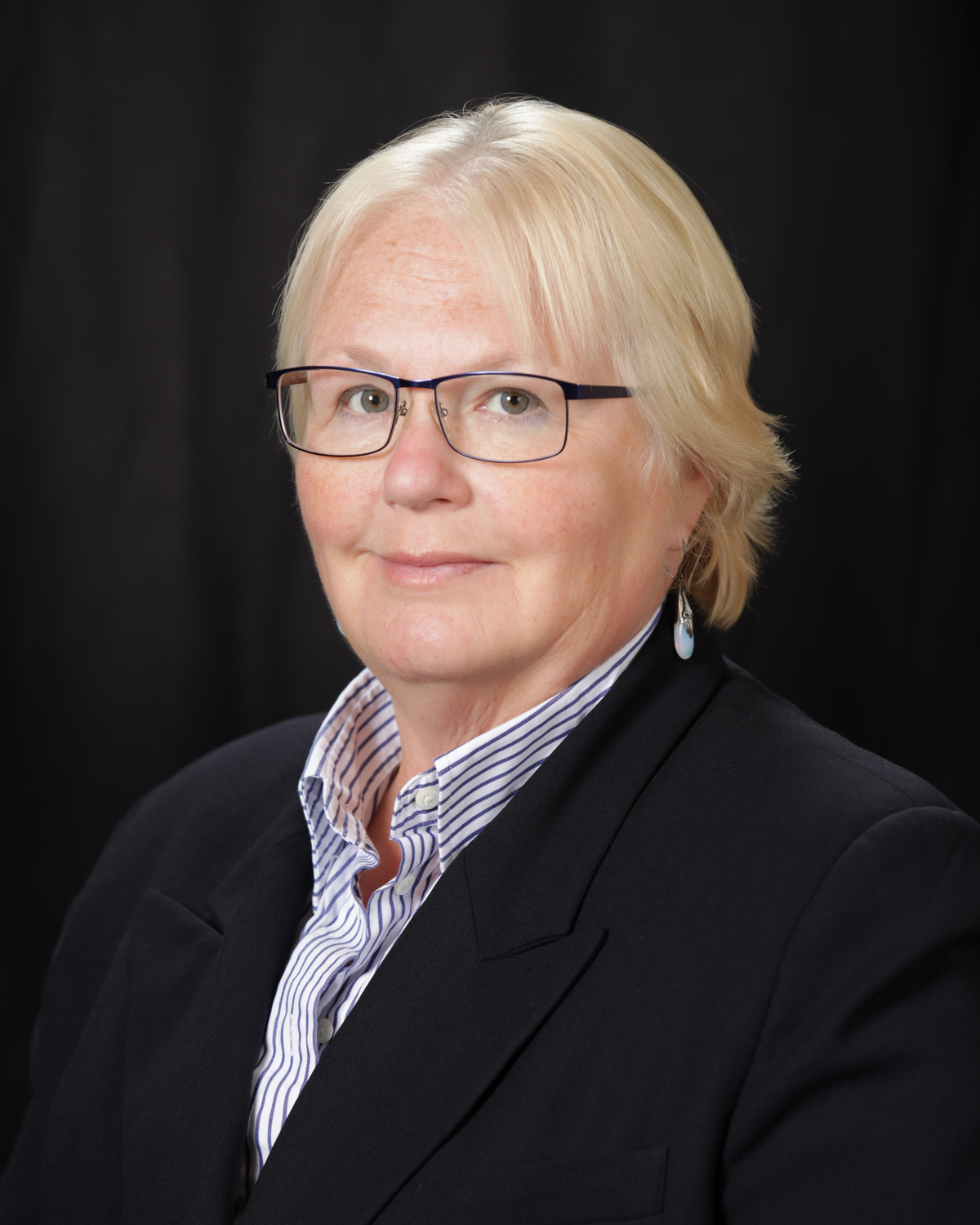 Allyne Beach
Currently Allyne is a senior workforce analyst at Kaiser Permanente National Workforce Planning and Development. There she is responsible for workforce forecasting, evaluation and metrics, and program development. Prior to her work at Kaiser Permanente, Allyne was Executive Director of the Public Sector Labor Management Committee in Washington D.C., developing and executing quality improvement initiatives in the public sector industries: water and wastewater, education, police and social services. Allyne also conceptualized, negotiated and implemented the State of Ohio/OCSEA joint labor management Workforce Development trust. This is a thirty-six million joint labor management education trust for state of Ohio employees.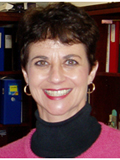 Lisa Duncan
Lisa Duncan, BSN, MBA, RN-C, CIC Lisa Duncan has worked for Family Health Centers of San Diego since 2000. She strives to learn and grow as the organization grows. Lisa has worked as an office manager in a Cosmetic Surgery office, and as a staff nurse in various Pediatric Long Term Care, Acute Care and Ambulatory Care settings in San Diego and Pittsburgh, Pennsylvania. She received her BSN from Duquesne University in Pittsburgh, and her MBA from the University of Pittsburgh. She is certified as an Ambulatory Care Nurse and is certified in Infection Control and Epidemiology (CIC).
Claire Enright
Director of Clinical Services, Riverside Health Care.

Susan McLearan
Susan McLearan has been a clinical dental hygienist for forty years and a dental hygiene educator for twelve years. Her under-graduate degree is from the University of California, San Francisco School of Dentistry , while her Master's Degree is in Health Sciences from California State University, Fresno. Accessible and comprehensive dental care for all is her mission. As such, she is a member of the Special Care Dentistry Association and the Statewide Dental Task Force for Persons with Special Needs. She is also a voting member of the Oral Health Access Council of the Center for Oral Health. In 2011, McLearan is a participant in Health Workforce Pilot Project #172: The Virtual Dental Home. In this role, McLearan collaborates with dentists using tele-dentistry in order to provide greater access to dental care for Nursing Home residents. McLearan is past president of the California Dental Hygienists' Association and the California Dental Hygiene Educators' Association.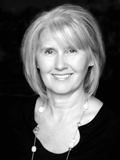 Jonna Schengel MA, PT, Ed.D
Jonna graduated from UCSF Physical Therapy Program in 1982 and has worked in a variety of clinical settings. Her career has been focused on patient care in Neurorehabilitation, Orthopedic/Manual, Pre-Post Natal, and Pilates. She has taught various CEU courses as well as developed the PTA curriculum at College of the Sequoias. She owned and managed a private practice for over 10 years and now manages an outpatient orthopedic clinic for Kaweah Delta Hospital. She also has her Master's in Education from San Francisco State. She completed her Doctor of Education at the University of the Pacific in 2014. In her free time, she enjoys exercise of any kind, reading and being with fun people!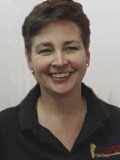 Karen Sirski-Martin MSN, CNS, RN
Director of Accreditation/Licensure & Regulatory Affairs
Kaiser Permanente-Riverside Medical Center, Riverside, CA
Conflict Management

Karen Sirski-Martin holds a Master's Degree in Nursing as a Clinical Nurse Specialist in Critical Care and has a specialty in education. She has held such positions as Clinical Nurse/Critical Care, Clinical Supervisor Emergency Department/Urgent Care, Clinical Educator, Director of Critical Care/Emergency Department/Gastrointestinal Laboratory Services, House Supervisor, Director of Education , Director of Nursing, and Independent Nurse Consultant.

She has traveled as far as the Ukraine to assist in the Education of Missionary Nurses on ways and means to bring Health Care in a third world country to the 21st century.